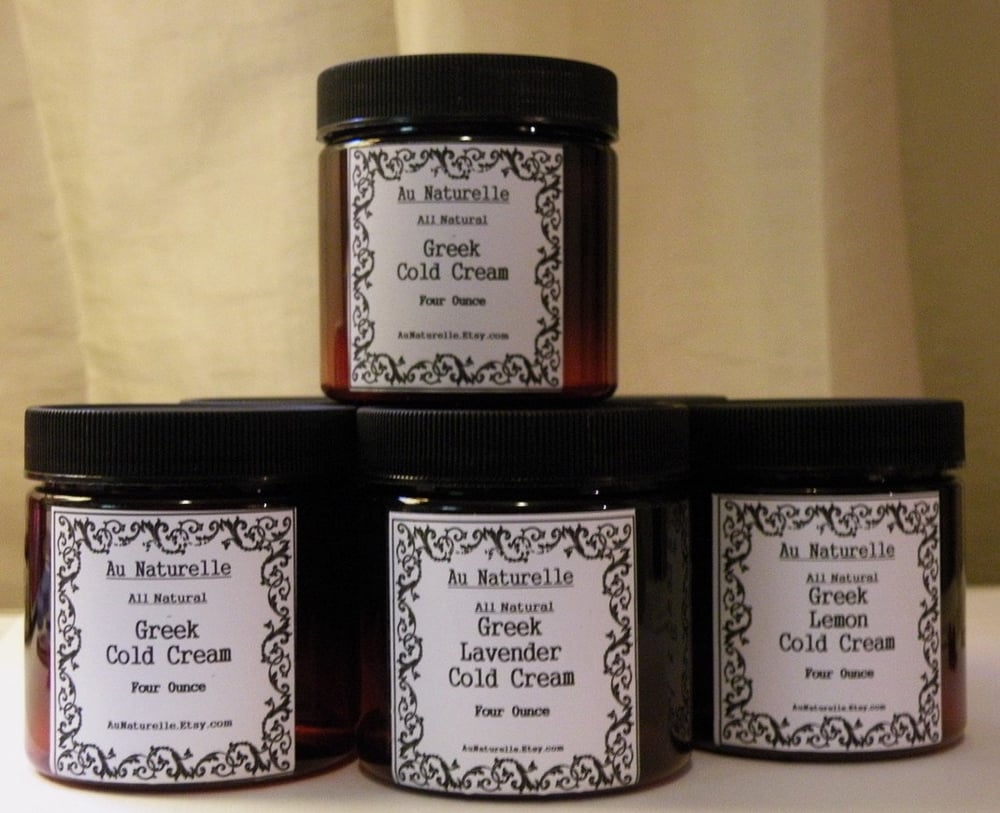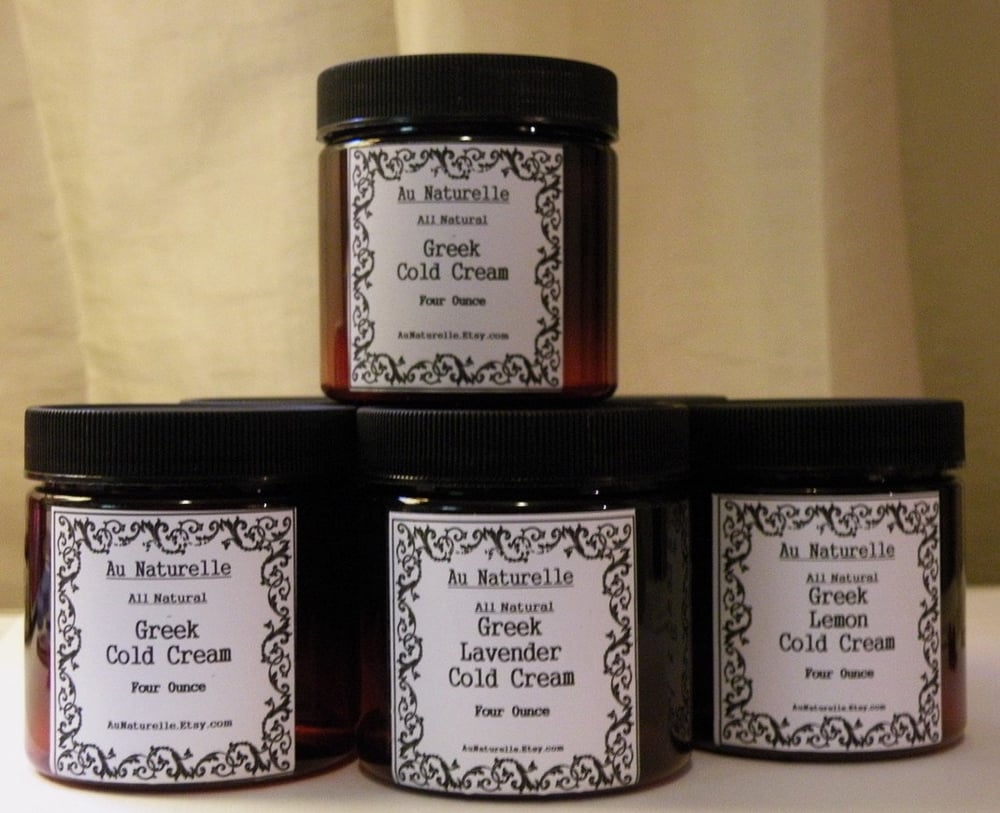 Organic Greek Cold Cream Four Ounces - New Scents Available - All Skin Types - Organic - All Natural
$18.00
Now a totally organic way to remove makeup and moisturize your skin. My cold cream recipe is based on the Greek physician Galen during the second century. It was called cold cream because as the water evaporated from the skin, it gave a feeling of coolness. (Now available in new brown apothecary four ounce jars as pictured. Same great cold cream in new apothecary vanity jars.)
What you put on your skin is just as important as what you eat. My products are made using all natural and organic ingredients, with never a synthetic added. I use all essential oils unless specified. All my oils are high quality 100 percent organic essential oils.
Why not discover beauty as it was meant to be, natural beauty nourished by nature. This is the most popular item that I carry and the most sold item.
This is great to keep refrigerated in the summer and use to remove your makeup on a hot summer day with, it really is cool and refreshing!
The cold cream contains only all natural ingredients of:
organic olive oil
distilled water
unrefined bees wax
borax powder
organic rosewater
and
if scent is chosen, an essential oil.
The cold cream is also available in a two ounce size in this listing;
http://www.etsy.com/listing/60506871/organic-greek-cold-cream-two-ounces
Your choices of cold cream scents are as follows;
Unscented (Greek Cold Cream)
Lavender
Lemon
And
Palmarosa *** Avoid Palmarosa Essential Oil while pregnant and do not use on babies.***
Now available in the palmarosa scent. Palmarosa benefits the skin in many ways. Its benefits include being helpful for dry, undernourished skin conditions. Palmarosa is cooling and anti-inflammatory making it applicable for wrinkles, dermatitis, eczema, and psoriasis. The oil contains anti-bacterial, anti-fungal, and anti-viral properties.
My products are phthalate, paraben, petroleum, synthetic, and cruelty free.
Please make your choice at checkout, thank you. If no scent is selected at checkout, you will receive regular cold cream in your order.
***Please be aware of the ingredients listed in this product for any type of allergic reaction you may have.
Also due to regulations set forth by the FDA, Au Naturelle does not make claims about the cosmetic products for sale, merely benefits of the ingredients included in the product.***