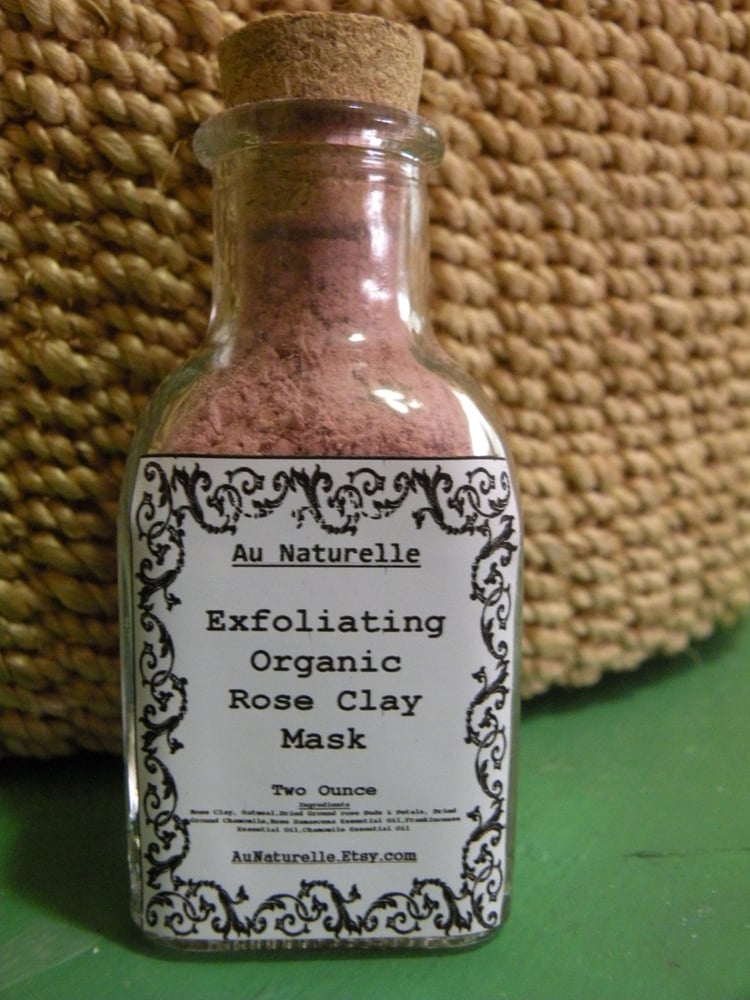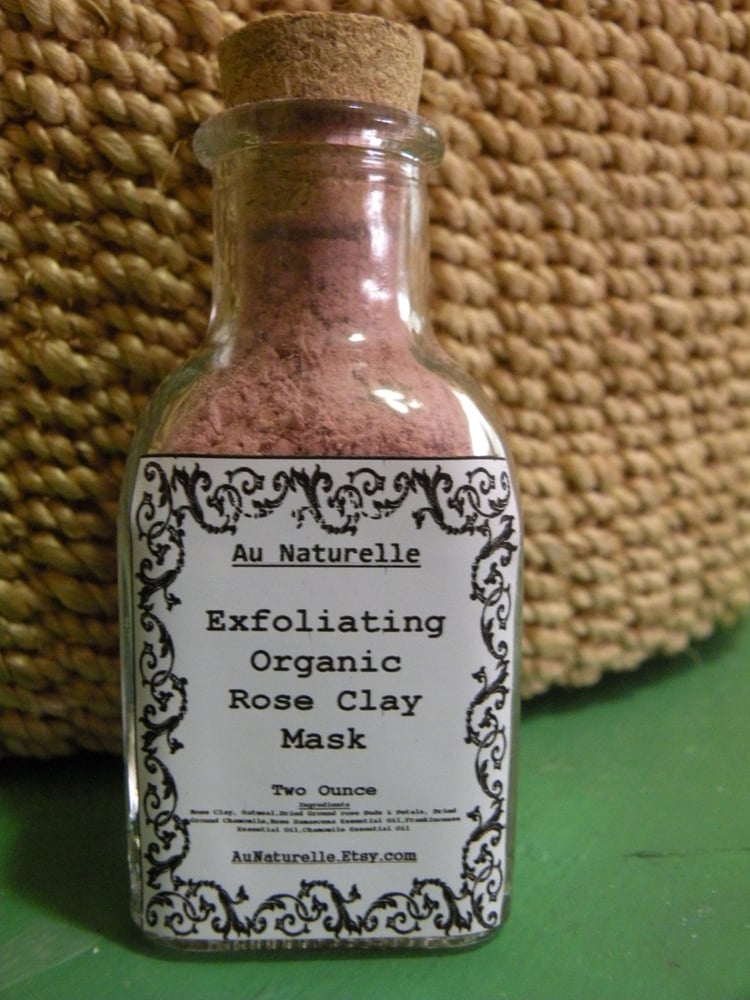 Exfoliating Organic Rose Clay Mask - Two Ounce - Organic - All Natural - Exfoliating - Herbal
$18.00
I use red Rose clay as it's suitable for all skin types. Rose Clay is a mild kaolin clay that can be used on normal to dry skin to gently cleanse and exfoliate the skin while improving the skin's circulation. Mineral rich, cleansing and detoxifying, Rose clay helps to rebalance dry flaky or mature skin, improve texture and elasticity and can help those suffering from eczema or psoriasis. It can also help to reduce those under eye bags. I combined the clay with botanical ingredients and natural essential oils as well as soothing colloidal oatmeal for the perfect mask for just about everyone.
Use once or twice weekly according to your skin type. This two ounce container will give you 6 to 8 facial mask applications if used according to directions on mixing your mask.
All natural ingredients of;
Rose Clay
Colloidal Oatmeal
Dried Finely Ground Chamomile Flowers
Dried Finely Ground Rose Buds And Petals
Rose Damescena Essential Oil
Frankincense Essential Oil
Chamomile Essential Oil
To Apply One Mask Use;
2 tsp. clay mask mix
2 tsp. water or other liquid (milk, aloe vera juice, herbal tea)
Directions:
Mix the dry mask formula and liquid to reach the desired consistency. Pull your hair back and apply evenly to your face. Let it dry for 5 minutes for sensitive skin up to 15 minutes for oily skin. Rinse off with warm water and a washcloth. Apply a homemade moisturizer.
***Please be aware of the ingredients listed in this product for any type of allergic reaction you may have.
Also due to regulations set forth by the FDA, Au Naturelle does not make claims about the cosmetic products for sale, merely benefits of the ingredients included in the product.***
Thank you for looking!